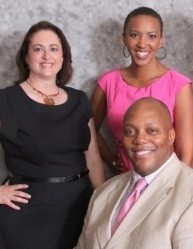 As with most other things in life, the key to achieving your long-term financial objectives is planning. Your goal may be to fund your children's college education, protect your family during your working years, or guarantee your own retirement security. These things won't happen by accident. It's important to determine what you'd like to achieve financially and then map out a strategy that will help you meet those goals. The good news is that it's never too late to start.
L.R. JOHNSON & ASSOCIATES, INC. is a full-service insurance & financial services consulting firm dedicated to helping our clients build wealth and protect their hard-earned assets. Our firm is completely independent, so our loyalty belongs exclusively to our clients -- not to a parent company.
Our independence enables us to establish working relationships with a number of industry-leading brokerage firms and insurance providers whose products we leverage through our professional partners network to create customized client portfolios. We recommend only those products and services that can be tailored to suit our clients' unique needs.

Of course, planning your financial future can be intimidating. Luckily, you don't have to do it alone. With nearly ten years of experience, L.R. JOHNSON & ASSOCIATES, INC. has been helping individuals and business owners identify overlooked opportunities in their financial programs.

Please use my Web site as a resource, and do not hesitate to contact me for additional information or to schedule a meeting. Thank you for your interest.
Sincerely,
L. Ronco Johnson, LUTCF
President/CEO
Free Online Life Insurance Quotes here 24/7 from multiple carriers.